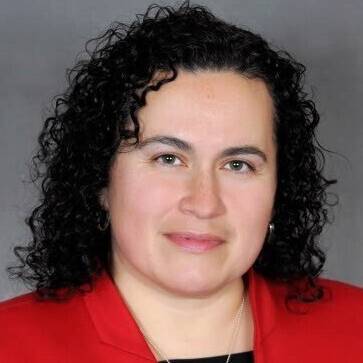 Monica Echeverri Casarez
This scholarship honors the memory of Monica Echeverri Casarez, a teacher in the School of Health and Human Services and a 2006 graduate of Henry Ford College's Surgical Technician Associate Degree Program. The daughter of Colombian immigrants fluent in Spanish, Monica, worked two shifts a month at Harper Hospital to keep her classes "real" at the College. In the weeks before her death in April 2020 from COVID19, she was focused on restructuring her Medical Terminology curriculum to enhance students' appreciation of how the body system was a "masterpiece of engineering and a work of art." (Leonardo da Vinci) This scholarship was established by family and friends to carry on her legacy of practicing in the medical field with love, dedication, and the highest quality standards.
In addition to teaching, Monica worked as a translator for Spanish-speaking patients, taught entrepreneurship classes in southwest Detroit, consulted with the Southwest Detroit Business Development Association on its public programs, and, with a partner, launched Southwest Detroit Restaurant Week in 2018. She worked many years at Southwest Solutions, in areas ranging from early childhood education to public relations and wellness program for adults living with emotional illness. She married the love of her life in 2012 and enjoyed the happiest years she had known till her untimely death.
Impact
This scholarship is intended to honor the memory and legacy of Monica, a young woman who dedicated her life to making a difference in the lives of other people. The scholarship will promote and encourage others of similar commitment and background to strive for leadership and excellence in Monica's honor.